Foster care is the temporary care of children and young people by trained and accredited foster carers.
Foster care can be for a few days, or sometimes for longer and offers stability and support for those children and young people that need it most.
As a foster carer, you can make a life-changing difference, even with a small contribution of your time.

What does a foster carer do?
As a foster carer, you open your home to a child or young person, offering stability, security and support until that child can return to their family. You can care for all types of children, from newborn babies to young people up to age 17.
When a child or young person first comes into foster care, the aim is to support the parents to have their child or young person return to their care as soon as it is safely possible. As a foster carer, you play a key role in supporting reunification, noting that most children and young people return home to their parents within six months.
You can look after one child or more at any one time, for just a couple of nights a month up to six months or more, depending on your preference.
You can also discuss with your foster care agency the age range, genders and number of children you are comfortable with staying in your home, prior to becoming accredited foster carer. Learn more about the accreditation process.
---
How long does a foster care placement last?
The length of a placement depends on the type of foster care. There are four main types of foster care:
Respite Care is short-term and/or intermittent care provided for children and young people living with full-time foster and kinship carers or parents, often for one or two weekends a month, or for a week during school holidays, or as required. Learn how respite care can fit in around a busy work schedule with Kerryn's story or Sue-Anne's story. 
Short Term Care is for children and young people who require care ranging from overnight up to about six months. Children and young people requiring short-term care are often reunified with their parents, or may be placed with extended family at the end of the foster care arrangement. Learn how short term care can benefit families and children alike with Wendy and Steve's story.
Long Term Care is arranged when a child or young person cannot return home for some time. Long-term foster care may cease when a permanent care arrangement is organised, or when the child or young person reaches adulthood and becomes independent. See how long-term care is a perfect fit for foster dad Andrew and the two teenage boys he looks after.
Emergency Care is for children and young people who require immediate care due to concerns for their safety. Because these arrangements are urgent, there is usually very little notice before a child or young person is placed with the carer. They often occur in the night.
You choose the type of care that best suits you and your personal circumstances.
---
How do I become a foster carer?
To become a foster carer, you need to be trained and accredited by a local foster care agency. There are many foster care agencies across Victoria. We can connect you with one of our partnering foster care agencies when you are ready to take the next step.
Learn more about what's involved in becoming a foster carer.
Once you've connected with an agency, they will help you decide if foster care is right for you. Then, they'll support you through the foster care training and accreditation process.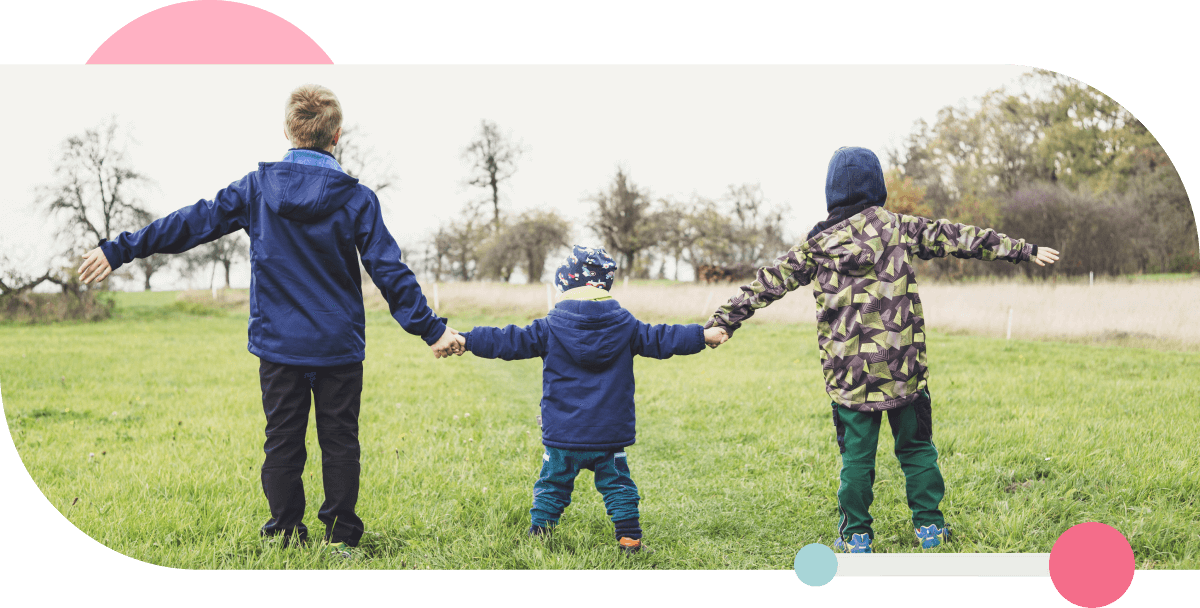 What supports can I receive as a carer?
Foster care is a volunteer role where the goal is to return the child or young person to their family when it's safe or appropriate.
While you are responsible for caring for the child day to day, you are also part of a care team that makes joint decisions regarding the child in your care. This team includes your foster care agency and the Victorian Government's Department of Families, Fairness and Housing.
In addition to support from your agency, you also receive financial support to contribute to the day-to-day costs of caring, such as:
food
education
clothing
accommodation
day-to-day care requirements
Further information on the various supports that are available to Victorian foster carers can be found at the Department of Families, Fairness and Housing. This includes information on care allowances and other financial supports.
The Foster Care Association of Victoria (FCAV) is another resource that provides foster carer advocacy, information and support when you need it. Once you're an accredited foster carer, your agency will assist you in joining FCAV. FCAV also offer training and education for foster carers through their Carer Kafe initiative.
Learn more about the supports and resources available to you as a foster carer.
---
Can a foster care placement become permanent?
If you are interested in becoming the parent or permanent guardian of a child or young person, it's worth considering permanent care or adoption instead.
Learn more about your options for permanent care or adoption in Victoria.
Caring for someone in your family—either a relative and/or family friend—is called Kinship Care. Find out more about kinship care in Victoria.

Looking for extra detail or more information?
If you're thinking about applying to become a foster carer, we're always available to provide support, information, and guidance.
Give us a call to chat through your questions on 1800 013 088.